- We Offer Custom Digitally Printed Small Signage To Meet Your Needs -

The Badge Express specializes in namebadges and small signage, for industry . We strive to offer the highest quality products and service at fair and affordable pricing. By utilizing the finest quality materials available and adding hands on craftsmanship were able to produce a nice quality product for your business, which is accompanied by a 24 hour turn around on standard orders. Whether it is engraved or digitally printed, we look forward to helping you with all your namebadge or signage needs. For the fastest and easiest method of placing an order, simply download the order form and fax to 1-888-576-6021, call us at 1-800-572-0110, or you can email us at order@orderbadges.com and of course you can use the online store below. Please note that all pull-down menus for each item must be filled in, in order to check out.

Save
Save
-SPECIAL-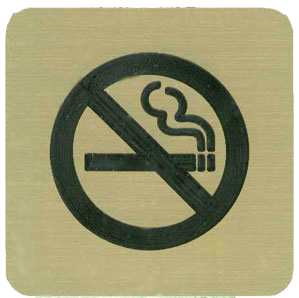 2-1/2 x 2-1/2 Non-Smoking signs with adhesive backing.

$2.95 ea. or 10 packs for $28.00 (Available with rounded corner or beveled edges)

Save